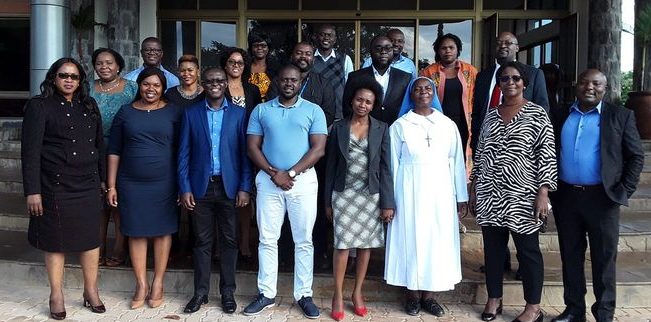 Bookmark this page and check back here often for our latest training. 
See our latest available trainings and go ahead and reserve and pay for your spot. Open to both individuals and companies.

VENUE: Urban Hotel, Ndola
DATE:  Monday, 7th August, 2023
PARTICIPATION FEE:     
K250 per person  (Limited Slots – Book Early To Secure a Place)
OBJECTIVES
To help job seekers assess their skills, learn techniques to effectively "sell" their abilities and locate the job suited to their future career goals. This workshop will help the participant lay the foundation for enhancing their skills and attributes and increase their chances to get noticed.
TARGET GROUP
College graduates
University graduates
Artisans
Skilled workers
Young professionals
TOPICS 
Learn How To Build You Self Confidence
Building Your CV
Job Search Strategies
Interview Skills
Building Your Social Capital
2. CUSTOMER SERVICE EXCELLENCE WORKSHOP

VENUE: Urban Hotel, Ndola
DATES  –   8th to 9th of August, 2023
PARTICIPATION FEE:    K5,500.00 per person (exclusive of accommodation)
TOPICS:
Basic Principles of Customer Service Excellence
Total Quality Management and Customer Service
Handling Difficult Customers
Promoting a More Positive Individual Attitude
Stress Management and Mental Wellness
The Japanese 5S System – Personal and Occupational Health and Hygiene
TARGET GROUP
Drivers
Office Assistants
Receptionists
Bank Tellers
Counter Sales Staff
Sales Agents
Logistics Officers
Security Officers
Front Office Staff
Customer Service Assistants
Customer Service Officers
3. LEADERSHIP & MANAGEMENT SKILLS WORKSHOP

VENUE: Urban Hotel, Ndola
DATES  –   8th to 9th of August, 2023
PARTICIPATION FEE:    K5,500.00 per person (exclusive of accommodation)
COURSE OUTLINE:
Transformational Leadership
Introduction to Total Quality Management
Emotional Intelligence
Promoting a More Positive Individual Attitude
Stress Management and Mental Wellness
Promoting Diversity, Equity an Inclusion in the Workplace
TARGET GROUP               
Supervisors
Foremen and Women
Middle Managers
Departmental 
Managers
Line Managers
Senior Managers